Contemporary Art Exhibitions
Since the 1960s, art museums were growing increasingly interested in contemporary art and how this could best be curated. It was Harald Szeemann who allegedly invented the role of the independent curator, particularly with his show, "Live in Your Head: When Attitudes Become Form," held in 1969 which bought in a new era of art history as a result of developments in the role of commercial galleries, the influence of museums and corporate groups, artist-run spaces, and the impact of globalisation on the art world over the previous decade.
This list of the most exciting, influential, and forward-thinking exhibitions in the relatively brief history of contemporary art have been selected for their innovative installations, their impact on the reception of contemporary art either at home or abroad, whilst others significantly advanced trends in contemporary art.
Primary Structures: Younger American And British Sculptors
27 April – 12 June 1966
The Jewish Museum, New York




Curator: Kynaston McShine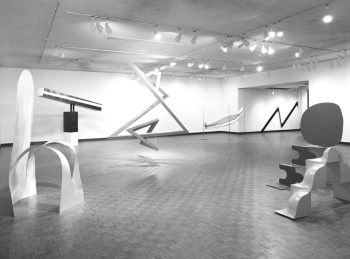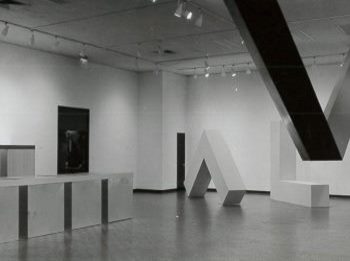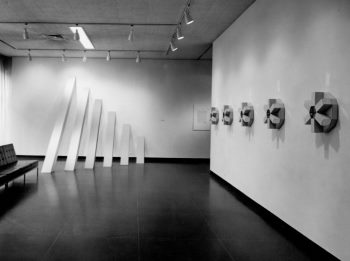 Primary Structures later became known as the key art show of the 1960s as it was the show that first introduced Minimal Art to the public, before it had the label, both through the show itself and the extensive media coverage it received.
The exhibits were recent sculptural work from the United States, including groups from the West Coast and from Great Britain, particularly the "New Generation" artists from the Whitechapel Art Gallery show of 1965. The exhibits shared general characteristics of large-scale, simplified geometry and smooth, often colourful, industrial surfaces. Artists included Tony Smith, Gerald Laing, Robert Morris and Sol LeWitt, The show popularised the idea of the artist as designer rather than maker.
Live in Your Head: When Attitudes Become Forms
22 March – 27 April 1969
Kunsthalle Bern at the London Institute of Contemporary Arts




Curator: Harald Szeeman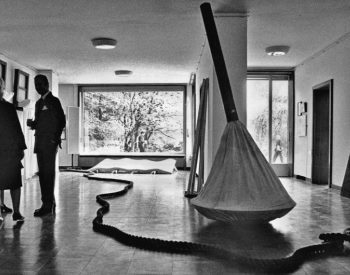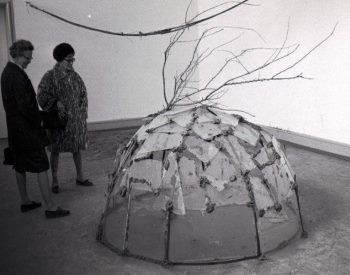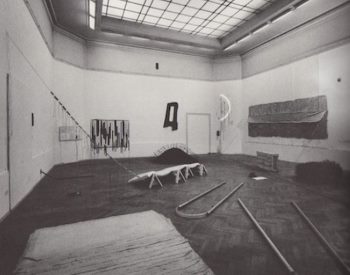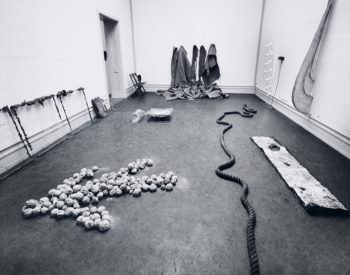 Now recognised as icons of 20th-century art, Joseph Beuys, Bruce Nauman, Eva Hesse, Richard Serra, Barry Flanagan and many more were part of an exhibition where viewers engaged with the process of production of the artwork as much as its final results. Previously, referring to an artwork's context or its authorship was considered unnecessary, with any understanding of the work of art to come solely from its own presence.
The exhibition was curated and selected by the late Harald Szeemann, at the time director of Kunsthalle Bern, where the exhibition was first shown. This exhibition remains one of the best examples of a curator responding to the work of contemporary artists, letting the artists provide the initiative rather than the curator imposing their personal theories or worldview.
Exhibits included Untitled by Jannis Kounellis - a series of sacks that contained different kinds of grains. From Germany Reiner Ruthenbeck arrived with Aschenhaufen III, 1968 which consisted of tangled wire amid a pile of ashes and was said to be about German war guilt. Ger Van Elk was invited to London with The Well Shaven Cactus, whilst Joseph Kosuth put statements in several of London's local newspapers.
Information
22 July – 20 September 1970
Museum of Modern Art, New York




Curator: Kynaston McShine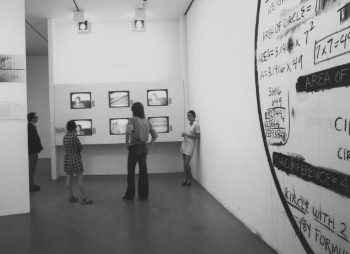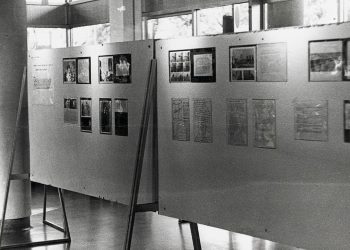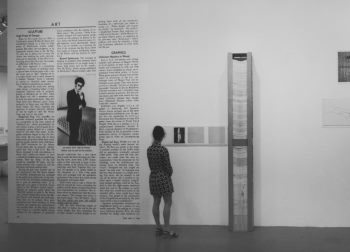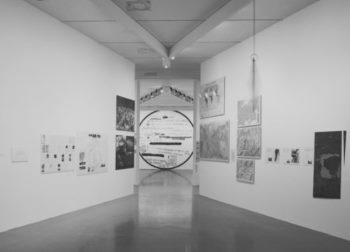 Probably the very first critical survey of conceptual art in the USA. Many of the young artists represented here addressed the question of how to create art that reaches out to an audience larger than that which had been interested in contemporary art in the last few decades. Their attempt to be poetic and imaginative, without being either aloof or condescending, led them into the communications areas that INFORMATION reflects.
Information" as an international report on the effect of what were then new technologies of photography, television, film, satellites, and jet travel, on democracy and globalisation. Many of the works, including those of Vito Acconci, Daniel Buren, Dennis Oppenheim and others, needed audience participation or activation. Probably the first critical survey of conceptual art in the USA was the pioneering project by Hans Haacke, the MoMA Poll, where museum visitors were surveyed about then-governor Nelson Rockefeller's attitude towards President Nixon's policies in Indochina. Rockefeller was on the museum's board, yet Haacke had got away with it by leaving out the poll question from his initial proposal to the museum.
Cities on the Move: Contemporary Asian Art on the turn of the 21st Century
26 November 1997 – 18 January 1998
Secession, Vienna, Austria; travelled to New York, London, Humbelbæk (Denmark) and Helsinki.

Curators: Hou Hanru and Hans Ulrich Obrist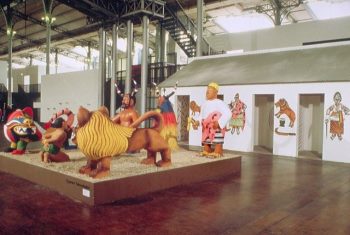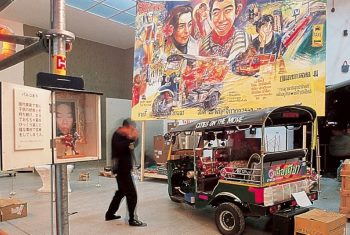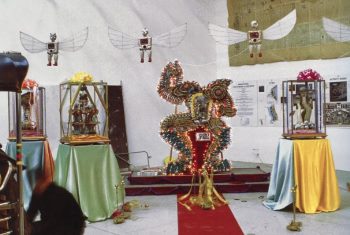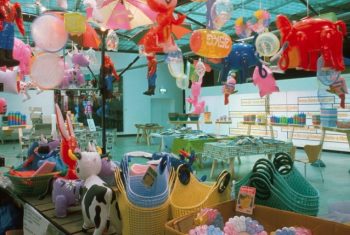 Contemporary art and architecture from East and South Asia exposed the west to 70 artists and architects who were well known in Asia but had never before been exhibited in Europe. The works on display spanned from painting to architectural projects, installation, sculpture, video, and performance, with projects like a pair of Tuk Tuk taxis by Rirkrit Tiravanija and Navin Rawanchaikul. Other participating artists included Cai Guo Qiang, Soo-Ja Kim, and Sarah Sze.
The focus of art in this exhibition was on the contradictory and conflicted histories of modernisation in the rapidly developing economies of Asia, which led to the development of contemporary hyper-cities such as Kuala Lumpur, Bangkok, Hong Kong and Tokyo, cities considered by many to have been made worse by modernisation. One of the questions the exhibition raised, is how architecture and art can coexist in a gallery setting.
Do It
1994 – ongoing
Various locations and formats




Curator: Hans Ulrich Obrist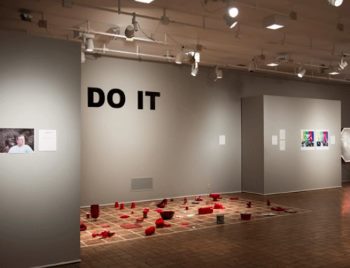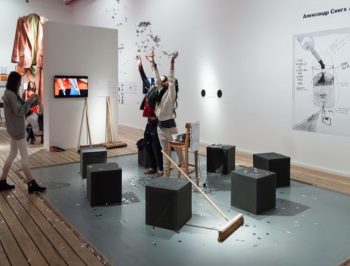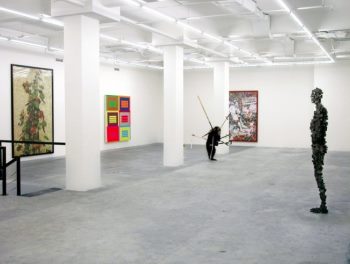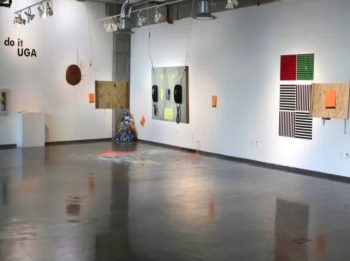 Initiated in 1994 by curator Hans Ulrich Obrist as a forum for challenging the idea of the exhibition as a singular event limited to specific spaces with a limited timeframe. Obrist invited 12 artists to send instructions, which were then translated into 9 different languages and circulated internationally as a book. These works are the instructions themselves as well as their realisation.
Participating artists providing written contributions included Yoko Ono, Marina Abramovic, Liam Gillick, Douglas Gordon, and Rosemarie Trockel. Since 1995, each "Do It" exhibition is uniquely site-specific, engaging the local community in a dialogue that responds to and adds a new set of instructions, providing nuances of human interpretation which bridge the gap between past, present and future.